EDM Ghost Producers
Producr is a platform designed to help artist progress their careers and release the best music they can.  We have a team of expert EDM ghost producers that work together to create and choose the best EDM tracks for release.  Every one of our EDM ghost productions has been produced by an expert and has received a complete professional mixdown and master. 
EDM quickly became a favourite for all festival and nightclub performances.  With massive artists such as Tiesto, Martin Garrix, Avicii and Hardwell stewarding the genre, it's clearly had a massive impact.  As one of the most popular music genres in the world, it's no wonder people keep wanting more. 
Our music director Alex from Producr first built his reputation and fame producing EDM.  Since then we have been able to build a team of ghost producers that have mastered the style and produce top quality EDM ghost productions.  Some of our notable releases are tracks like Off Your Bass and Pressure which have hundreds of thousands of plays online.  The EDM genre continuous to evolve and our team evolves with it, making sure our EDM ghost productions are the highest quality in the market.
browse ghost productions
EDM Artists Our Ghost Producers Sound Like
Martin Garrix Ghost Producer
Marshmello Ghost Producer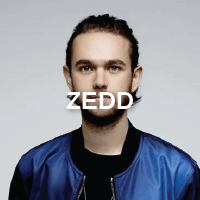 David Guetta Ghost Producer
Steve Aoki Ghost Producer
Handpicked and Exclusive
All EDM ghost productions on Producr.com are handpicked by our team.  We rarely take submissions and rather work with a range of artists that we work with closely as a part of the Producr team.  Every track for sale on Producr.com is exclusive and cannot be found anywhere else online.
Ownership Guarantee
When you purchase an EDM ghost production from Producr, you own it.  That means 100% of the copyright and project files and can do with it as you please.  You can release them, sell them, stream them and keep all of the royalties.  These are one of a kind tracks and once they've been purchased, they're gone.