Trance Ghost Producers
Producr is a platform designed to help artist progress their careers and release the best music they can.  We have a team of expert trance ghost producers that work together to create and choose the best trance tracks for release.  Every one of our trance ghost productions has been produced by an expert and has received a complete professional mixdown and master. 
Trance has one of the strongest communities in all electronic music.  People come together to enjoy their favourite artists and anthems all across the world.  Events like A State of Trance and Group Therapy have people travelling all over the globe to attend events and be a part of the trance family.  This is a genre that lifts people up and takes them on a journey through beautiful sound design, musical writing and energetic beats.
Our team of ghost producers are not only experts at the technical aspect of sound design and music production, but are also trained in musical writing, chord progressions and melody lines.  These are key elements in trance ghost production and are the reason we've been able to produce so many amazing trance tracks.  We don't just love making trance ghost productions but are huge fans of trance ourselves.
browse ghost productions
Trance Artists Our Ghost Producers Sound Like
Armin van Buuren Ghost Producer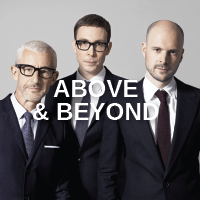 Above & Beyond Ghost Producer
Cosmic Gate Ghost Producer
Paul van Dyk Ghost Producer
Aly & Fila Ghost Producer
Andrew Rayel Ghost Producer
Ferry Corsten Ghost Producer
Gareth Emery Ghost Producer
Markus Schulz Ghost Producer
Handpicked and Exclusive
All trance ghost productions on Producr.com are handpicked by our team.  We rarely take submissions and rather work with a range of artists that we work with closely as a part of the Producr team.  Every track for sale on Producr.com is exclusive and cannot be found anywhere else online.
Ownership Guarantee
When you purchase a trance ghost production from Producr, you own it.  That means 100% of the copyright and project files and can do with it as you please.  You can release them, sell them, stream them and keep all of the royalties.  These are one of a kind tracks and once they've been purchased, they're gone.